Process Laboratories
Netherlands
Testing at your site using the ProLabNL capabilities. We offer our equipment, processes, engineering capability, operators, and analytics to provide you with the ability to test on your site and within the actual process.
ProLabNL offers its engineering capability, equipment, operators, and analytics for tests at customers' site for when the testing in the actual process is required.
Mobile pilot plants currently available at ProLabNL for testing at the customer's site include:
Deoiling Hydrocyclone & Bulk Deoiling Skid

Dusec Coalescer Skid
Desanding Hydrocyclone Skid
Test Separator
ProLabNL is an independent testing laboratory and therefore we are not bound to any technology supplier. Test equipment and technology is selected based on customer requirements or preference.
We design, engineer, and build pilot units according to your needs and specifications.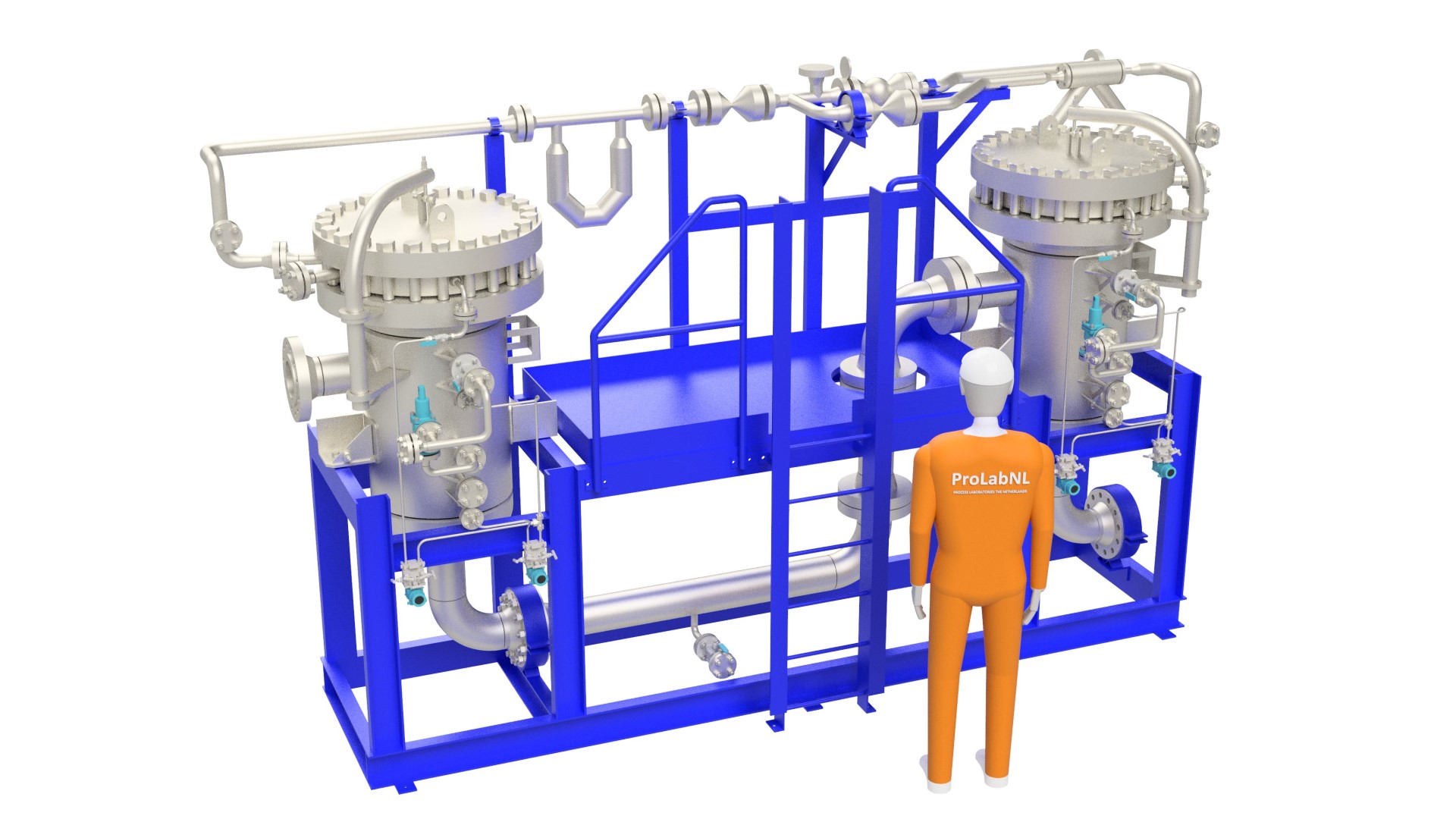 Bulk deoiling hydrocyclone skid in design
Bulk deoiling hydrocyclone skid as built
Are you an Operator in need of review of your current process or are you short on experience in technology assessment, sampling or advanced analytics? We can assist with our experienced process engineers, our operators and analytical laboratory.
Are you an Operator in need for new technology but unsure what to select? ProLabNL can evaluate technologies in a FEED study and shortlist for site evaluation using our pilot plants.
Are you a Technology Supplier in need for mobile evaluation packages? ProLabNL can support you in the design, procurement, construction, and management of your demonstrator skids.