Process Laboratories
Netherlands
Our on-site Analytical Laboratory operates on principles based on ISO 17025 for full fluid property characterization analyses and offers fast and reliable measurement of critical fluid properties in aid of the testing in our flowloops or as third party laboratory.
ProLabNL features a state-of-the-art 90 m2 Analytical Laboratory that operates based on the principles of ISO 17025 and meets ISO Standards (ISO9001, 14001 and 45001).
The full fluid property characterization analyses, conducted in our analytical laboratory are according to / based on international procedures and standards approved by the American Society for Testing and Materials (ASTM).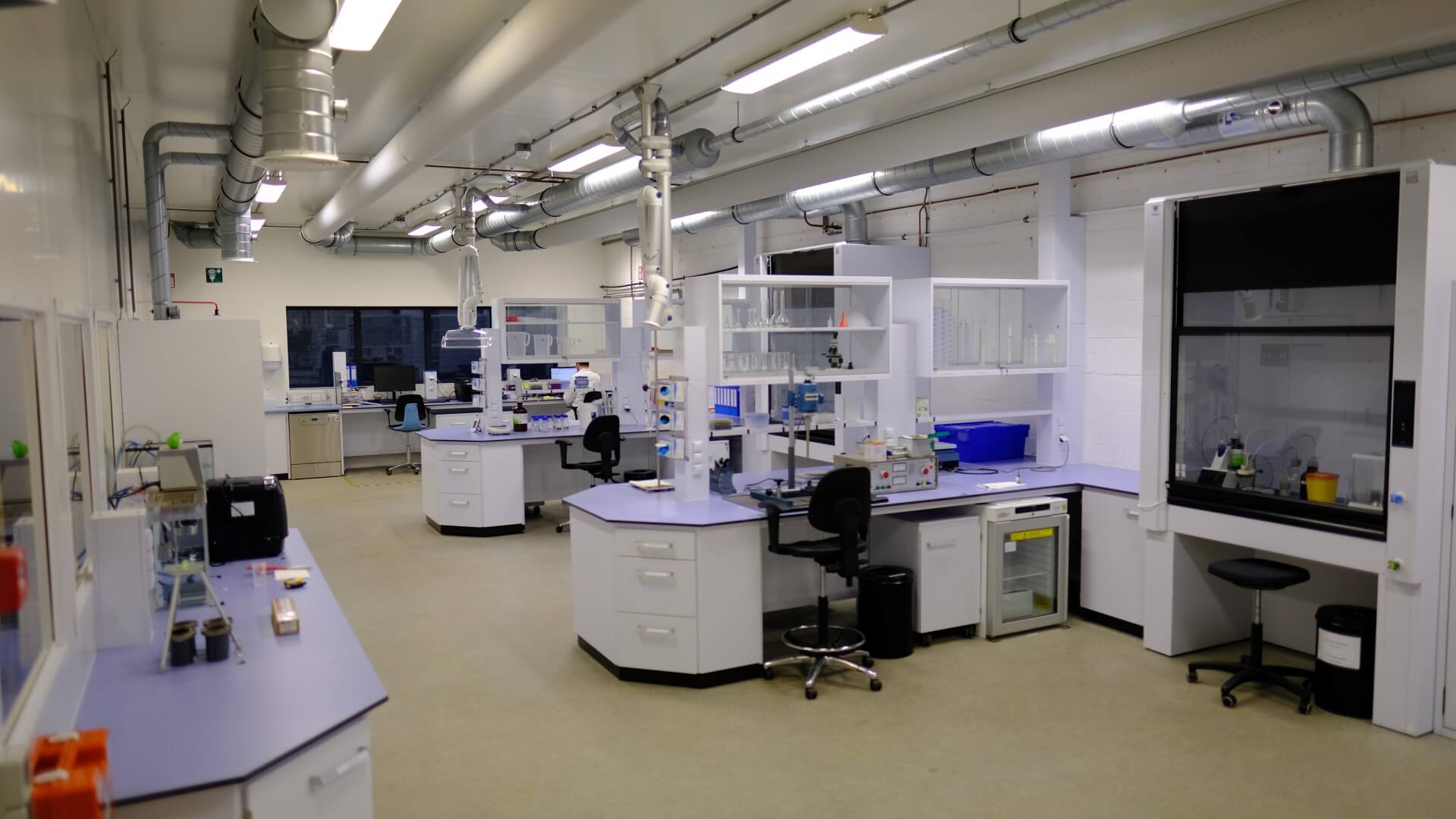 Tests in our analytical laboratory include:
Density and Relative Density of Crude Oils and Liquids by Digital Density Analyzer according to ASTM D5002 and ASTM D4052
Density and Relative Density of Brines by Digital Density Meter
Kinematic Viscosity of Transparent and Opaque Liquids (15– 60°C) according to ASTM D445
Salinity of brine
Electrical conductivity based on ASTM D1125
Total Oil and Grease (TOG) and Total Petroleum Hydrocarbon (TPH) in Water according to ASTM D8193
Oil in water by heptane extraction method
Water in Crude Oils and Petroleum Products and Bituminous Materials by Distillation based on ASTM D4006 and ASTM D95
Water in Crude Oils by Potentiometric Karl Fischer Titration based on ASTM D4377
Water in Petroleum Products by Volumetric Glassware
Water and Sediment in Crude Oil by the Centrifuge Method
Bottle test for emulsion stability measurements
Turbidity according to ISO 7027
Vacuum filtration
Flask/weighing method/analysis
Determination of the viable aerobic microbial content of fuels and associated water according to IP913 and ASTM D7978
Coagulation-Flocculation Jar Test of Water according to ASTM D2035
Interfacial Tension by Rising Drop Method
pH of Water
The benefit of on-site fluid characterization performed at ProLabNL's analytical laboratory is that it offers fast and reliable measurement of critical fluid properties which aids our clients in determining the performance of the equipment being tested in our flowloops. ProLabNL can also arrange for spot checks on samples by third party labs if desired.
Measurement of Emulsion Stability (Water-Oil Separation time):
Measurement of effect of surfactants such as oilfield chemicals (Corrosion inhibitors, Mineral Scale inhibitors, …etc.) on water in oil emulsion stability.